The old still remains
From down by the tree (in which the winter birds appear),
a soft but steady flow of music comes to ear.
Our inner yard is often filled with this soothing sound,
It ain't just music, for it's feeling is so profound,
It's like the sound of the birds, ancient and pure,
Nothing can change it, all it will endure.
I sit down next to the man, the trumpet magician,
He continues playing but looks at me with recognition.
He told me once the song he plays, over and over again,
was written by Papa Joe, to him a very special man.
The last note fades into the air, then he said polite,
"How's my little friend, is everything alright?"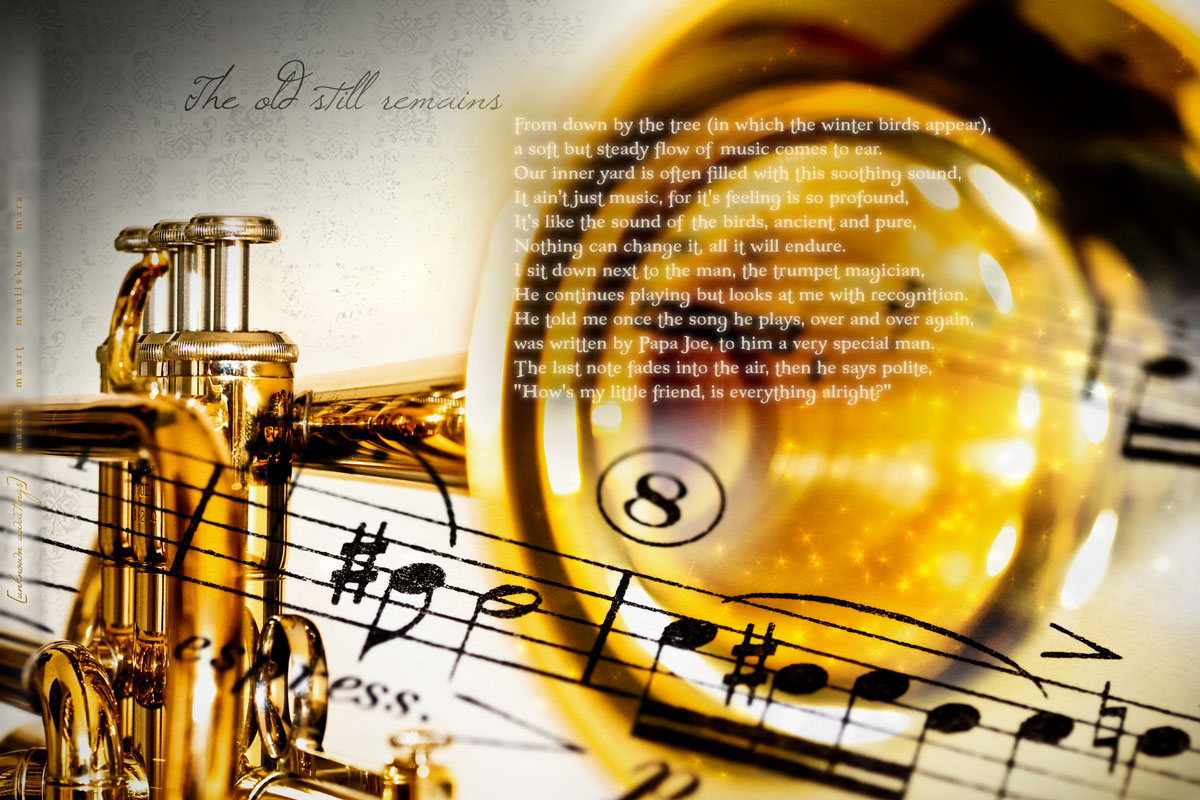 this desktop wallpaper is available in the following sizes: