Dispatch
Within time you'll see where you are going,
the old man said to me.
I nodded -amazed- by his sudden words
for I had never heard him speak.

He smiled,
That image,
Unforgettable.

I stood there for a while,
gazing without seeing
then nodded one final farewell.
The man just tipped his hat

I walked off and let him be,
but he never left my pace.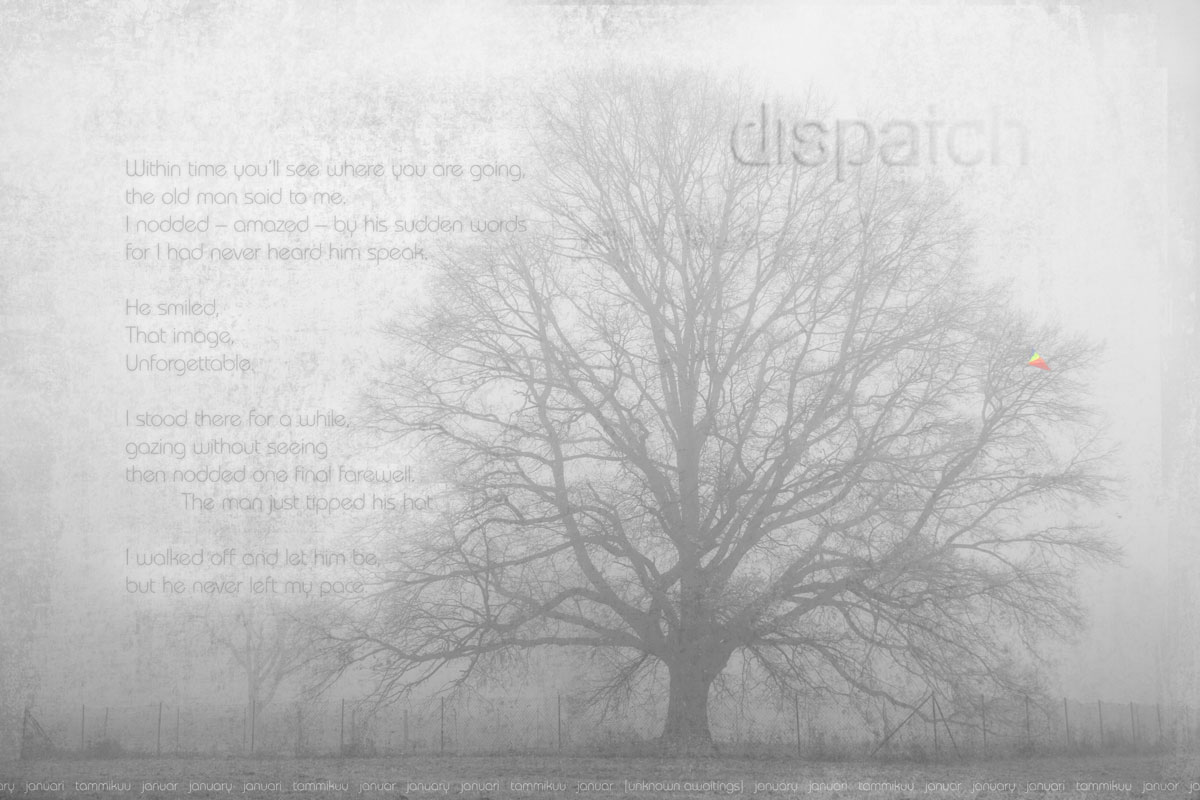 this desktop wallpaper is available in the following sizes: